With every positive step, there come some negative aspects. As the world is progressing rapidly day by day, the risks and the losses that may occur are also increasing. The security is one of the most popular issues of today. You have a family, you have some valuable things, you love your life, for all this you need proper security system. The modern technology provides you with many options to enhance and fortify the security system for your home. Security cameras have become very popular recently and their use has been increased a lot. Security cameras are very efficient. Many studies have been done on the efficiency of the security cameras which came up with positive rating. In many states of US, the use of security cameras has become very common. Almost everyone in Atlanta and around Georgia is moving towards installing security cameras for the safety of their home and family. For installing an efficient and elegant security camera system for your home or place, you need proper guidance and services from the experts. Also, you should know the steps and procedure for installing the security camera system for your home. Here are the steps that you should must keep in mind while installing the home security cameras;
Planning
First of all, before doing anything, you need a plan to work on. Same is the case with security camera installation. You should have a proper plan for installing your security camera system for your home. In planning, first of all comes the thought in your mind about the need of security cameras. You need security cameras for the safety of your family, your home and the valuable things present in your home. The main aim of security cameras is to counter any intrusion in your home and property. You also need security cameras to check on your family and kids so that they don't touch anything dangerous. The planning includes the places where do you want to keep a check with the help of security cameras. RMS installs will help you through planning if you are living in Atlanta, GA.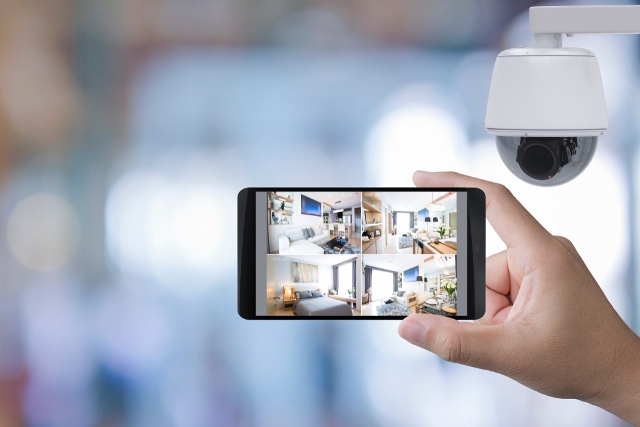 Scheme
After you have planned to install security cameras for your home, you need to decide where do you want to install and mount the security cameras. While mounting the security cameras, you should always go for a rigid and safe support for it. Then you also need to decide a monitoring spot from where you will see the things captured through the security cameras. This will become your monitor room. New smart cameras come with wireless connectivity from which you can see the image even if you are far away from your home. You need an active internet connection for this. Sometimes it happens that you cannot properly make a scheme and get confused. For this, there are many companies around you which will provide you with camera installation services. They will design a proper scheme for the installation of security camera system for your home. RMS installs provides you with the best and elegant schemes for your home security system installation.
Selection Of Cameras
In market, there are numerous types of cameras available. But for the security system, renowned companies have developed special cameras which come up with discrete features. The cameras for security purposes are usually high Mega Pixels, which come up with a clear image capturing and sensors like motion and light sensors. Modern technology has introduced smart cameras which come up with modern features. These features include wireless connectivity, smart sensors, heat and motion detectors, night capturing and much more. The selection of cameras depends upon your need, budget and taste of your personality. RMS installs provides you with a great variety of security cameras. Our cameras are branded and come up with a warranty.
Cables And Accessories
To attach cameras to a system, you need cables to make it work. Also you need a good wiring system to power up your cameras in your home security camera system. Always go for the good quality of wires and cables to avoid the cameras get off due to reasons like short circuits or overload. Furthermore, you also need some devices and appliances for an elegant home security camera system. These devices, gadgets and equipment include the mounting brackets, screws and nails, monitor screen, plugs, clumps and much more. Also to avoid the hanging of the wires you need to attach them to the wall with the help of hangers and clips or you can make the wiring under-wall. It depends upon your taste. RMS installs provides you with best accessories and gadgets which will be used in your home security camera installation.
Installing Team
To mount the cameras, and to attach all the cameras through wiring and cables, you need a team of experts to do this for you. A home security camera installing team will unpack your cameras, mount them, attach them in network to the monitor room and everything regarding an efficient home security camera system. There can be many companies around you which will be showing that they are providing you security camera installation services. But you should keep yourself away from scams and be fraud. A good security camera installation company is that which has the best cameras and equipment as well as a very good installation team. The key features of this team for installing security cameras are that it should be highly skilled, professional, elegant, provide you fast services and have low prices than other companies in the area. There are many companies in Atlanta which provide you with security cameras installation services. RMS installs is one of the most reputed and renowned companies in Atlanta and around Georgia.
Testing
After the installation team has installed the security cameras for your home, now is the time to test it. This testing can include all the aspects like the power of the cameras, picture quality got from the cameras, network system through which all the security cameras have been attached, the view and angles which are caught through the cameras, monitoring system and much more. Testing your home security camera system in presence of the installation team is very important. If there is any kind of deficiency, they will fulfil it. Also if you want any change in the system, they will do it for you. The main aim of the testing is to checkout the proper working of your home security camera system. RMS installs staff will be there for you at the time of testing of your home security camera system. They will ensure the proper working of your security camera system so that you have no complaints. We always try to meet the expectations of our clients.
So if you want and elegant and efficient home security camera system, don't go here and there. Contact RMS installs to provide you with the best home security camera installation company in Atlanta and around Georgia. We provide you with fast and relatively low of cost services done by our professional and expert team. We also have the best branded cameras and installing equipment all over the area. Customer satisfaction is our first priority.