1. Video Matrix
A Video Matrix connects a limited number of sources with a limited number of outputs. Varios combination models are available, from 2 to 16 on either end, where you can select any source on any display or mirror a single source on multiple screens for a unified viewing experience.

A Video Matrix is a budget friendly option, and the number of connections is not the only variable to find the right product for your specific needs. One of the most relevant factors is the type of connections available. It can vary from analog video, for backward compatibility with vintage products, to different kinds of digital video, which will affect the choice of cables you will be able to use. Let's list the most common options nowadays:
HDMI: Like the matrix pictured above. HDMI connections can have great picture quality, from Full HD to 4K resolution and High Dynamic Range (HDR). However, HDMI cables cannot travel long distances alone without increasing prices. This option is good if the various displays or projectors to connect are not too far from each other and only one or two are far away (to add one or two HDMI extenders).
HDBaseT: Instead of using HDMI cables for transporting the video signal, HDBaseT systems use ethernet cables to transmit high-definition video, audio, control signals (like IR and RS-232), and even power up to 100 meters. Ideal for larger homes or when the sources are far from the displays, this system offers superior signal quality and a neat, uncluttered setup.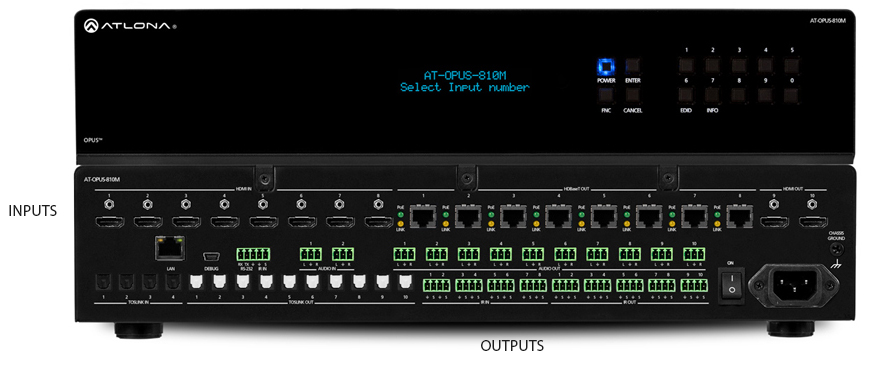 Other features are also available in different models, like audio extraction, when you want to share your favorite TV Show audio with the pool or the patio, connected to your Multi-Room audio system.