1. Consumer Wireless Systems
Dive into a world of wire-free sound with our consumer wireless systems. Simply place our sleek speakers in your desired rooms, and they'll connect to your home Wi-Fi. From compact speakers to soundbars and subwoofers, an expansive product line allows you to tailor your audio setup to each room's needs. Capable of sharing and streaming virtually any audio source -be it your personal music library, internet radio, any major streaming service, your TV audio, or the record playing in your treasured turntable-, no matter where any of those are located.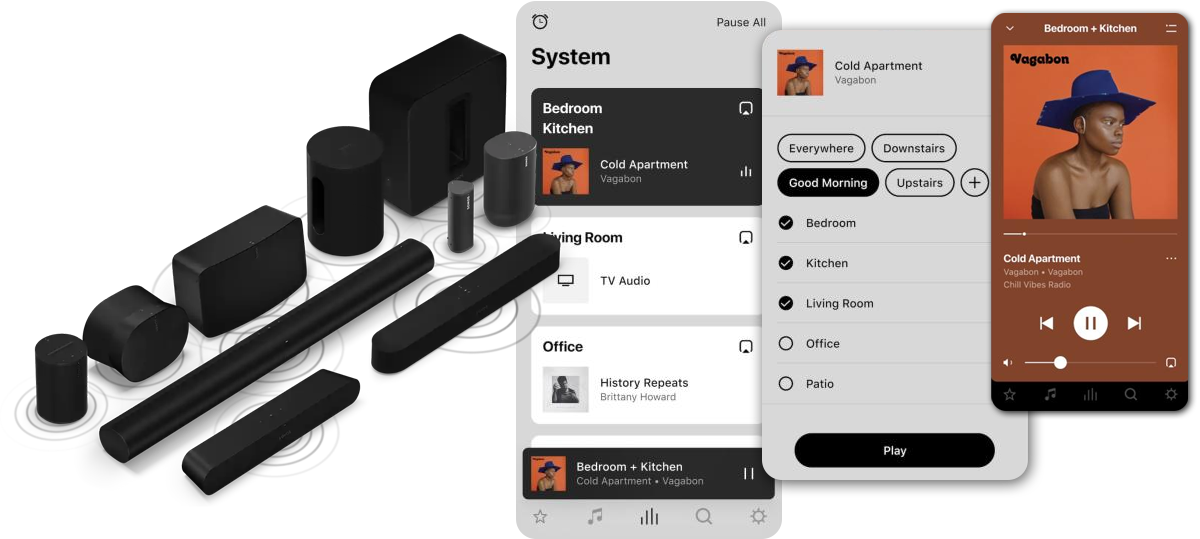 Just using a user-friendly mobile app or its PC counterpart, you will be able to create virtual audio zones throughout your home, controlling their volumes and sources independently or as a group.