As you probably know, the modem+router+wi-fi combo you got from your Internet Service Provider is not good enough. So you got yourself a suitable modem and a good router, and if you have a big house with school kids and an office, or a whole commercial space to feed with tons of data, you also got a good switch and a few access points. But then it happens again; your speed is down. You called your ISP just to get the usual advice: please reboot your provided modem. This is where our WattBox® 800 IP Power Conditioners come in help.

For that reboot to work, you need to unplug everything first; then connect the modem; then wait a certain time; then connect the router; then wait a little more; and finally, the switch. Oh, wait, but you also have cameras and automation? So then you need to wait a little bit more before connecting them all, one by one.
If you have all those devices connected to a WattBox® 800 IP Power Conditioner you just need a single icon tab from your phone. That's it.
Now, they are not just programmable and remotely accessible, they are also protected from current spikes, they can give you separate energy-consuming data and you can create on/off schedules on the fly.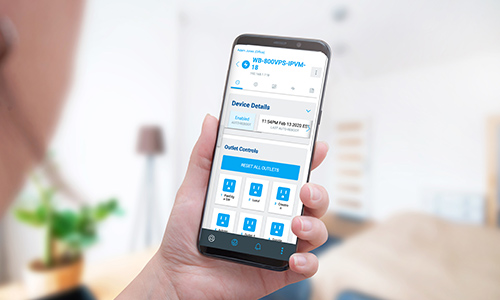 Very easy to mount, the WattBox® 800 IP Power Conditioners come in different presentations: 2 outlets (wired or wireless), 6, 12, or 18 outlet-strips, and 3, 5, 8, and 12 outlets for rack mounting. The WattBox® 800 IP Power Conditioner has a key role in our maintenance and support plans offer, and just for this month, you can subscribe and get 2 months for free! Click here to learn how.